HVAC Air Balancing for Residential
and Commercial Systems – North Central West Virginia
Maximize Energy Efficiency and Personal Comfort
When optimal operation of your heating and air conditioning system is your goal, Climatrol has the solution. Our team offers comprehensive air balancing for residential and commercial HVAC systems. We serve property owners in Clarksburg, Bridgeport, as well as throughout our entire West Virginia service area by implementing our proven system to maximize energy efficiency, as well as your personal comfort.
Heating and AC System Testing, Adjusting, and Balancing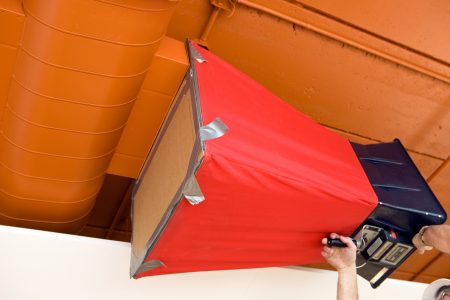 The three main steps of air balance within your heating and AC system include: testing, adjusting, and balancing. Prior to balancing your system, we will inspect and analyze your existing system and adjust any defects that require correction before the system can be balanced. Some of the information that we gather includes the system's functional capacity, output, airflow, pressure, and air return. We thoroughly inspect the entire system to detect any leaks, faulty components, design flaws, and other issues that may affect the ability of your HVAC system to achieve optimal air balance. To balance your heating and cooling system, our team will professionally balance the air pressure to achieve neutral air balance, so that untreated air does not infiltrate the system and that treated air is not lost to the exterior of your property.
Why is Air Balancing Important?
Air Balancing is the most crucial aspect of the functional integrity of your heating and cooling system. If your HVAC system is placed under stress, excessive energy is consumed. When your indoor air is unbalanced, your heating and cooling equipment must work harder, placing strain on the equipment, decreasing its longevity, making your environment uncomfortable, and possibly leading to condensation that can create a breeding ground for pathogen growth.
No equipment is better than the installation and service behind it…
The bitterness of poor quality work remains
long after the sweetness of low price is forgotten.
Benefits of Air Balancing Your Heating and Cooling System
The main benefits of ensuring that your HVAC system is balanced include maximization of the life of your equipment, decreased maintenance costs, a more comfortable environment, improved air quality and respiratory health, and decreased energy bills. The professionals at Climatrol offer air balancing as a valuable service to help you get the most benefit from the investment you have made in your heating and cooling system. When all of your components work in harmony and at maximum efficiency, you enjoy the comfort of optimal temperature and humidity, as well as assurance that you are not paying for wasted energy.
Contact the friendly staff members at Climatrol to schedule a consultation for professional residential or commercial air balancing. Contact us for a complimentary quote at: (304) 623-0606.