Ultraviolet (UV) Light Sanitizer and Air Exchanger Installation
Serving Clarksburg, WV, Bridgeport, WV & Surrounding Areas Since 1969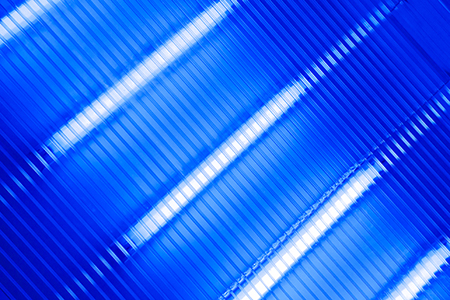 Your indoor air contains significantly more pollutants and allergens than the air outside of your home or office. If you have noticed an increase in allergy, asthma, or other respiratory symptoms, contact Climatrol Inc. to request an air quality assessment. Our licensed technicians have been ensuring that our customers in Bridgeport, Clarksburg, and our surrounding West Virginia service area have access to the cleanest, freshest air since 1969. We install professional-grade UV light sanitizers and air exchangers for the most refreshing indoor air possible.
How Can I Benefit From a UV Air Sanitizer?
UV air sanitizers offer many benefits. They purify the air that you breathe, help maintain your respiratory system health, decrease the amount of cleaning and dusting necessary, and help prolong the life of your HVAC equipment. Although the technology that powers ultraviolet sanitation systems is highly advanced, the systems are easy to operate and highly effective at their job: killing harmful pathogens. Microbes, mold spores, and other biological contaminants passing through the units are eliminated with high-intensity electromagnetic radiation that is safely contained, and which does not linger or pose harm to the residents living in the home.
Air Exchangers Offer Superior, Precision Ventilation
If your home or office is tightly sealed and the air inside seems to be "stale," stagnant, and improperly humidified, an air exchanger can make a significant difference in your quality of life. With most of us spending an excess of 90% of our time indoors, it is crucial to ensure that the air that we are breathing is of the highest possible quality. Our advanced air exchangers remove a precise and continuous quantity of stale indoor air in exchange for fresh air from outside of your home. Unlike opening a window and losing your expensive, conditioned air, your air exchange unit operates efficiently via a heat exchanger to help retain the heated or cooled air, while maintaining your preferred humidity level. Pollutants are exhausted while your heat and humidity are retained. Air Exchangers are the most efficient means of bringing fresh air into your indoor environment.
No equipment is better than the installation and service behind it…
The bitterness of poor quality work remains
long after the sweetness of low price is forgotten.
Contact Climatrol to learn more about our ultraviolet air sanitizer and air exchanger systems, and how we can help improve the quality of your indoor air. Our friendly staff members are on hand to assist you with scheduling an appointment at: (304) 623-0606.