Select a Star to Rate Climatrol, Inc.
Customer Reviews for Climatrol, Inc.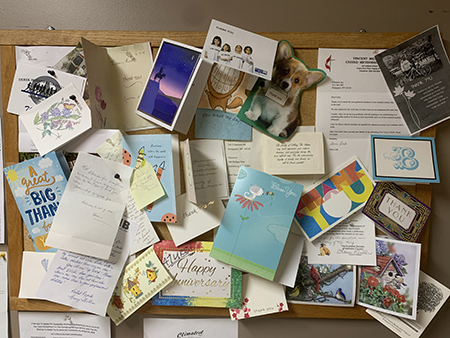 At Climatrol, we sincerely care about our customers. Our Comfort Crew members live and work in the local area and our goal is always to do the BEST possible job for every customer, every time. Our gold standard workmanship warranty ensures you are choosing the best contractor for your project – so you don't regret your choice later. Our satisfaction comes from meeting you in the grocery store or on the street after a job and hearing how our work is keeping you and yours comfortable. We love hearing from our customers! Check out what a few of our past clients had to say about our quality heating, AC, and air quality services.
Climatrol: Professional, Honest,
Efficient and Precise
"I appreciate you making me aware of my option and sincerely believe Climatrol is the most reputable business with which I have ever had the pleasure of working. I now have a much better idea of the replacement cost and I will absolutely request Climatrol provide the new unit when it becomes necessary."
-Jeff S.
"We couldn't be happier with our experience with Climatrol. They were professional and honest. Their work was very efficient and precise. I'll be recommending them to anyone in need."
-Mary Ann T.
"During this shelter at home order our furnace was malfunctioning. Mark offered and was able to walk me through the issue. I am so thankful for he was able to help during this stressful time. I highly recommend Climatrol!"
-Susan W.
"We hired Climatrol to replace our old HVAC unit. The entire staff was great from the first phone call to completion of the installation. They were informative, professional and prompt. If you're in need of a new furnace these are your people. Thank you Climatrol!"
-Lucinda A.
Highly Recommended
"I want to thank Mark for coming out today and explaining how my outside wood burner with hot water baseboard heat works. He is extremely knowledgeable and I would highly recommend him for any of your heating needs. You get 5 stars for saving the day!!"
-Jenny H.
"The guys did great work, they went above and beyond on my job and were done quickly. Highly recommend."
-Sam T.
"Climatrol came out to look at an electrical issue we were having. As always, Mark and the team are 100% professional and narrowed down our issue. On top of the normal professionalism, Climatrol wore proper CDC PPE and was sure to sterilize anything they interacted with before they left. We have used Climatrol over the years for various HVAC issues and they always leave us as happy customers!"
-Nathan G.
I Will Never Use Another Company
"I can't praise Climatrol enough. I highly recommend them and will never use another company. My experience started as soon as Carla answered the phone. Carla was friendly, courteous, she was a true angel. I asked when they could work me in and was shocked when she asked what time was good for me. Yes, she was offering to work around my schedule. She said she had a guy finishing up a job and he would be over. 15 minutes later he was here, knew what I needed and called to make sure they had the part. In less than one hour the job was complete. Here is the best part… they are reasonably priced. My day went from stressed to blessed because of Climatrol."
-Stephanie M.
"My family has been to hell and back this past six months then our furnace went out. These guys went above and beyond to get heat back on for my babies. Thank you from the bottom of my heart"
-JD D.
"I had a great experience with Climatrol, service was quick and fixed my problem within couple hours of calling them, especially since it was my air conditioner that went out during the recent heat wave. Rod and Mark are class acts!"
-Steve P.
Outstanding Business – Dedicated, Reliable Professionals
"I have to take this opportunity to elaborate on our experience with this outstanding business, Climatrol. This team of professionals are dedicated, reliable and available to help in any way possible. One of the owners, Mark went above and beyond to make sure our furnace was fixed. It was 9:00 at night, I'm sure he was getting ready for bed and he came to our house without hesitation to make sure we were taken care of. They are fair, honest, dedicated and exceeded my highest expectations. I highly recommend this company that puts their heart and soul in all they do. Thanks for a job well done."
-Kris G.
"I want to give huge thanks to Mark and Climatrol for fixing our air conditioning today so we didn't have to spend the weekend in this heat. Such a great company – and Mark Garner was a very knowledgeable service tech. Thank you."
-Buck G.
"I have used Climatrol Inc. for years. After having such great experiences with them, I decided to have them come and do the spring and fall maintenance checks at my home. They are outstanding in what they do and I trust them completely. Rob and Mark are top notch."
-Tim M.
Always Ready to Do the Job – And Do It Correctly
"The crew at Climatrol has done a superb and professional job on many occasions for me and my family. HVAC units never seem to have problems until you need them most, and when I have called (day, night, weekends and holidays), the folks at Climatrol have always been ready to do the job, and do it correctly. Although some repairs are more expensive than we hope for as customers, the staff at Climatrol has the foresight and experience to make the proper recommendation for the best long-term repairs. I fully trust them and highly recommend them!"
-Jerod H.
"Great service + great staff = great job! Thank you!"
-Heather P.
"The Climatrol team did an EXCELLENT job replacing our 40+ year old HVAC system that was original to the house with a new, state of the art, York YZH03612C 3-ton heat pump and York YP9C080B12MP12 gas furnace, York PC43B3XC1 indoor coil, scuttle steam humidifier and Ecobee 4 thermostat, and also a Rennai RUC80I tankless hot water solution. We're cool, comfy and happy!"
-Kathryn J.
Corrected Multiple Problems Created by Other HVAC Companies
"Climatrol and Mark Garner have exceeded our expectations on numerous occasions. They have installed new HVAC and furnace systems in multiple properties for me. Climatrol has also redesigned and installed new duct work systems for me, correcting multiple problems created by other companies. If you are looking for a company with integrity and over forty years of experience, Climatrol is the only choice."
-Jason M.
"This morning (at 9 degrees outside) our furnace, which is only a year old, stopped working. We called multiple furnace repair businesses only to be turned away. When we called Climatrol, they told us that they would try to fit us in, which was a relief in itself, but they also gave us some troubleshooting advice. Turns out, the advice they gave us helped us to fix the problem on our own! Because they were willing to try to fit us in AND give us advice free of charge, we will definitely be going to them for any future problems we may have! Excellent customer service!"
-Chelsie A.
What Can Climatrol Do for You?
What can we do for you? Call the Comfort Crew and let us know: 304-623-0606.
We look forward to making your life as pleasant and simplified as possible!