Save Money with Climatrol's Valuable Service Agreements
Annual Furnace, AC, Boiler, Air Cleaner, Humidifier & Water Heater Care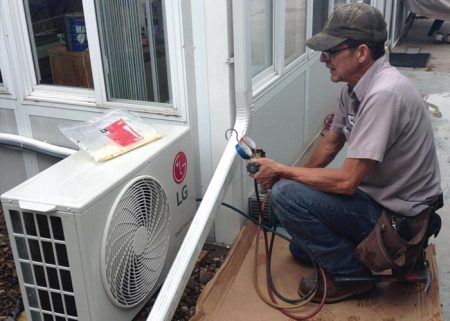 Contact Climatrol to discover how our valuable service agreements can help extend the life of your equipment. No matter what equipment you own, proper maintenance and cleaning is essential to keep your home or business comfortable throughout the seasons. Whether you rent or own, or maintain a school, commercial, or industrial facility, we can help you lower your energy expenses and avoid sudden, unexpected repair bills.
We offer annual service for all types of HVAC and related equipment, including:
Furnaces
Heat Pumps
Boilers
Air Cleaners
Humidifiers
Water Heaters
Precision Furnace and AC Cleaning & Tune-Ups in North Central WV
Manufacturers recommend an annual tune-up and cleaning of your furnace, AC unit, and other HVAC equipment to ensure that your warranty remains in effect, and that your system is able to operate at maximum efficiency. Climatrol offers comprehensive, precision service for your equipment:
Clean Evaporator Coil (if accessible)
Tighten Electrical Connections
Clean Heat Exchanger/Elements
Adjust Thermostat Calibration
Clean & Adjust Burner Assembly
Monitor Starting Capabilities
Clean/Adjust Blower Components
Lubricate All Moving Parts
Clean Filters (as applicable)
Measure for Correct Airflow
Test Safety Controls
Measure Temperature Difference
Clean Condensate Drains
Measure Volts/Amps on Motors
Clean Condenser Coil
Apply Protective Coat to Exterior of Unit
Clean Ignition Assembly
No equipment is better than the installation and service behind it…
The bitterness of poor quality work remains
long after the sweetness of low price is forgotten.
We provide a complete preventive maintenance service for your unit for the term of your agreement with us. Please note that standard services are scheduled during our regular business hours (Monday through Friday from 8:30 a.m. to 5:00 p.m.). We are closed on holidays. If you require an after-hours or weekend appointment, we will discuss arrangements with you. *Please note that an additional charge applies for service during non-standard hours.
Benefits of Climatrol's Protection Plus Savings Agreement
Climatrol's Protection Plus Savings Agreements help ensure that your equipment continues to operate safely and with the reliability that you require. Breakdowns are not only inconvenient –they can be devastating. With a service agreement from Climatrol, you receive priority service for breakdowns. In addition, our experienced technicians are available to provide emergency service. Do not take chances with something as critical as your home's energy and air cleaning infrastructure. Contact Climatrol now to take advantage of all of our extended benefits:
Agreement is Transferrable
Priority Service
Inflation Protection
Improved Efficiency
Extended Equipment Life
Improved Capacity
Energy Efficiency Report
Contact us with any questions that you may have about our services or to inquire about discounts of up to 15% off of your total maintenance service bill. Call: (304) 623-0606.