Heating & Cooling System Installation for New Construction
Professional Residential and Commercial Heating Design in Harrison County, WV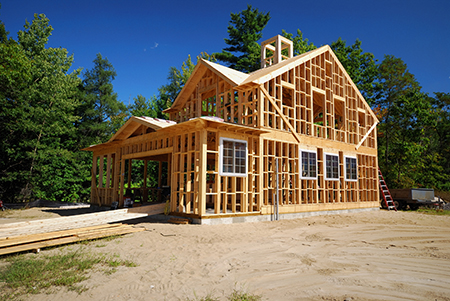 If you are building a new home or office and are interested in maximizing your energy efficiency and ensuring that your new installation offers the reliability that you deserve for your new residential and commercial construction, contact Climatrol to schedule a consultation. We install the highest quality heating units manufactured by companies such as Trane and Rheem, so that you can rest assured that your equipment is built to last. We are your reliable heating specialist serving Clarksburg, WV, Bridgeport, WV, Harrison County, WV, and the surrounding north-central West Virginia area.
No equipment is better than the installation and service behind it…
The bitterness of poor quality work remains
long after the sweetness of low price is forgotten.
Climatrol: Your Energy Efficient Heating Contractor
We offer exceptional heating services, as well as furnace and boiler layout and design for your new installation. Our professionals handle all heating-related plumbing and electrical work, code requirements, and sizing, making Climatrol the only heating contractor you need. Our engineers and technicians ensure that your heating system has the proper features and power necessary to heat all of your rooms comfortably, and with the most effective level of energy efficiency.
Professional Residential and Commercial Cooling Design in Clarksburg, WV
Climatrol is the region's preferred residential and commercial cooling contractor for all of your new construction AC and cooling needs. We design and install exceptional high-efficiency units from the nation's finest central AC unit manufacturers to give your new construction years of worry-free operation. Our employees are licensed and factory authorized to install your new cooling unit according to factory specifications, as well as local code, so that you will be able to enjoy the full force of your warranty.
Our Central AC Units Provide Clean, Dehumidified, Allergen-Free Air
Our premium-grade central AC units offer many additional benefits in addition to cooling your home or business. Allergy sufferers will be pleased to experience the fresh, clean, allergen-free air provided via the air cleaning system included in most of our professional-grade cooling units. In addition, the powerful units that we install act as effective dehumidifiers to remove excess moisture to help prevent mold and mildew formation.
Precision Climate Control with a Focus on Quality
All of the employees of Climatrol take pride in our workmanship. Each of our projects are completed with precision, and to exacting standards, with quality as our focus. We strive to ensure that each of our heating and cooling installations are completed with reliability in mind, to minimize inconvenient service interruptions to your climate control system in the future. Our team works hard to keep your new construction project on time and at or under budget, and we will coordinate with your other contractors to develop the best plan for your specific project.
Contact the friendly staff members of Climatrol to schedule a consultation to discuss installation of your heating and cooling system for your new residential or commercial construction project. Call: (304) 623-0606.