Unico & SpacePak High Velocity Heater & AC Installation
in Clarksburg, WV, Bridgeport, WV and North Central WV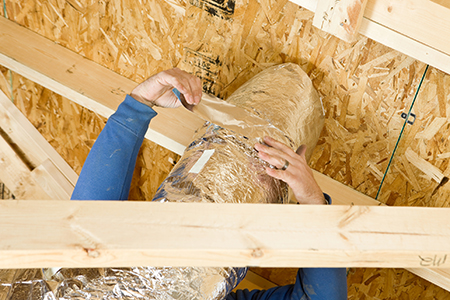 Climatrol Inc. offers customers in Clarksburg, Bridgeport, and throughout our north-central West Virginia service area professionally licensed installation of Unico and SpacePak high velocity heaters and central air units. These units offer high performance heating, superior comfort, and an extensive variety of installation options that do not require you to compromise your existing architecture or design scheme. The attractive outlets are available in round or slotted styles and can be seamlessly integrated into your floors, walls, or ceilings.
Unico & SpacePak Heating and AC System Repair & Maintenance
Climatrol Inc. is pleased to provide installation, repair, and maintenance service for Unico and SpacePak central air conditioning (AC) systems. These compact systems are ideal for small spaces, as well as those whose architecture would be negatively impacted by the installation of traditional, large outlets. With quiet operation and exceptional performance, there is virtually no noise or vibration involved while these units are cooling your home.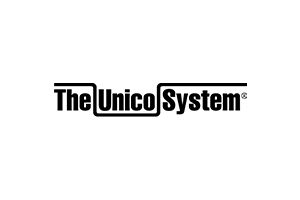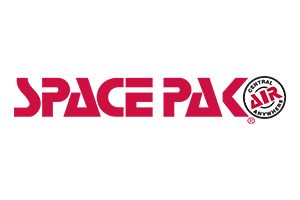 Minimize Heat Loss with Unico's Insulated Ducts
Unlike traditional forced air systems that pour heat into your room, creating drafts, uneven areas of heat, and discomfort, the Unico System uses aspiration to create a uniform temperature throughout your home with variances no greater than two degrees. The system can be used with electric ducts, hydronic coils, or add-on heat pumps. The ductwork itself is insulated, minimizing leakage and thermal loss to less than 5%.
SpacePak: Ultimate High Velocity Heating System for Comfort & Efficiency
SpacePak's ultimate high velocity heating system is ideal for customers interested in obtaining maximum energy savings along with environmentally-conscious design. The system is extraordinarily high efficient and was installed in Bob Vila's Energy Wise House in Palm Springs, CA. It is the optimal system for those who are not willing to sacrifice comfort, ease of installation, or energy efficiency.
No equipment is better than the installation and service behind it…
The bitterness of poor quality work remains
long after the sweetness of low price is forgotten.
Unico: Compact, Powerful Central Cooling System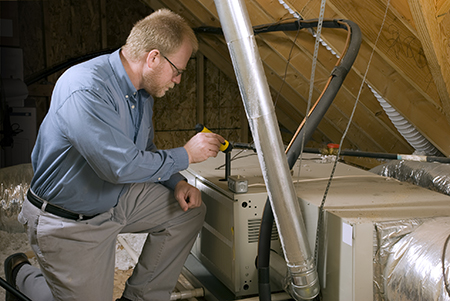 Unico's cooling system uses less than 1/3 of the space consumed by traditional central air conditioning systems without sacrificing performance. In addition, exceptional humidity control of up to 30% enhances your overall comfort level, as well as the efficiency of the unit. The coils are designed to offer exceptional performance, enabling you to set your thermostat higher while still enjoying supreme comfort.
Choose SpacePak Central AC for an Evenly Cool, Comfortable Home
Spacepak is the optimum choice for the most effective air circulation and uniform, cool comfort throughout your entire home. The system is quiet, effective, and extremely energy efficient. No metal ductwork is involved. Instead, the system delivers conditioned air via small, flexible 2" tubes that continuously deliver fresh, cool air throughout your entire home. The system is ideal for anyone who would like to avoid the bulky hassle of traditional ductwork, including those with open floor design plans, historic homes, radiant heated homes, row houses, cabins, modular homes, additions, and much more.
Contact Climatrol to get answers to your questions about these wonderful, innovative, space-saving heating solutions: (304) 623-0606. We install all units according to code.